Pictures from the Ronde Van Vlaanderen
imported Cycling · Grupetto
A couple of weekends ago, CS Grupetto rolled out to Flanders for the Ronde van Vlaanderen sportive, and to catch the race live. The sportive was brutal, lots of "power climbs" (although I'm not so sure that I can say I 'powered' up most of them - the Muur and Koppenberg and I have unfinished business), in rain, hail, and gusty winds. The pavé brings a new definition to bike control, and in the wet it's quite an experience.

The point of this post is to link to my photos, that were snapped as the pros showed us how it was done (in the dry!) on Sunday: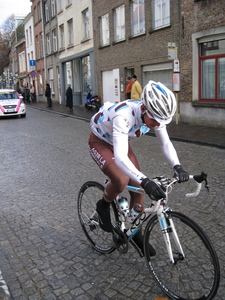 My bike also got damaged in a crash with a car the Wednesday before RVV, I'm currently dealing with that!
Onwards to Paris-Roubaix, 8 weeks training left ;-)